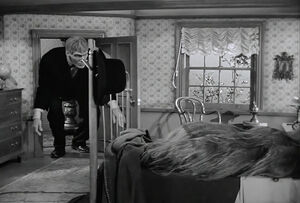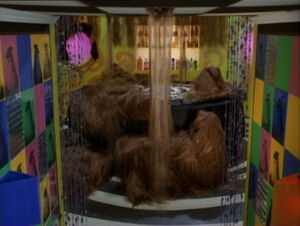 Cousin Itt's Bedroom is a room in The Addams Family Mansion.
It had been previously stated that Cousin Itt stayed in the attic when he visited The Addams Family. By its height, it would appear that's where this room is located.
Appearances
The Addams Family original series episodes:
The New Addams Family episode:
Gallery
Ad blocker interference detected!
Wikia is a free-to-use site that makes money from advertising. We have a modified experience for viewers using ad blockers

Wikia is not accessible if you've made further modifications. Remove the custom ad blocker rule(s) and the page will load as expected.