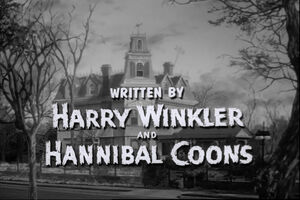 Harry Winkler was an American sitcom writer who worked for a wide variety of television shows.
He won an Emmy Award in 1955 for his work on The George Gobel Show.
Ookiness
Winkler worked on several episodes of The Addams Family, some of which were remade in The New Addams Family.
Ad blocker interference detected!
Wikia is a free-to-use site that makes money from advertising. We have a modified experience for viewers using ad blockers

Wikia is not accessible if you've made further modifications. Remove the custom ad blocker rule(s) and the page will load as expected.