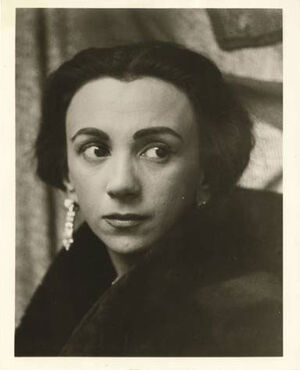 Judith Malina (4 June 1926 – 10 April 2015) was a German-born American actress. She is perhaps most famous for co-founding, with her husband Julian Beck, The Living Theatre, a radical political theater troupe that rose to prominence in New York City and Paris during the 1950s and 60s.
Ookiness
She slayed Granny Frump in the 1991 feature film The Addams Family.
Ad blocker interference detected!
Wikia is a free-to-use site that makes money from advertising. We have a modified experience for viewers using ad blockers

Wikia is not accessible if you've made further modifications. Remove the custom ad blocker rule(s) and the page will load as expected.