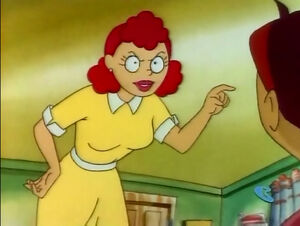 Normina Normanmeyer is an animated character voiced by Edie McClurg. She appears in the second animated series.
Description
She is Norman Normanmeyer's wife and N.J.'s mother. She also hates the Addamses. Normina is overprotective of N.J. Her nick name for N.J. is "Little Normie."
Gallery
Ad blocker interference detected!
Wikia is a free-to-use site that makes money from advertising. We have a modified experience for viewers using ad blockers

Wikia is not accessible if you've made further modifications. Remove the custom ad blocker rule(s) and the page will load as expected.