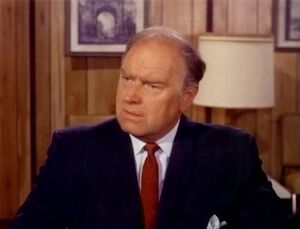 Parley Baer (5 August 1914 - 22 November 2002) was an American actor.
Though he did much character work on film and television, he was perhaps best known for his role as Chester on the Gunsmoke radio show.
Ookiness
He played Arthur J. Henson, insurance man and City Commissioner, on six of The Addams Family original series episodes:
and played "Bones" Lafferty on the 1977 television special:
Ad blocker interference detected!
Wikia is a free-to-use site that makes money from advertising. We have a modified experience for viewers using ad blockers

Wikia is not accessible if you've made further modifications. Remove the custom ad blocker rule(s) and the page will load as expected.