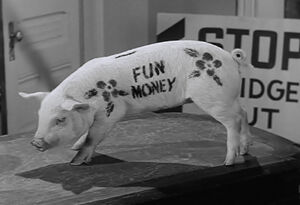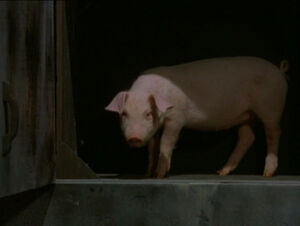 Pugsley's Piggy Bank is a real pig where Pugsley Addams stores his change.
When Pugsley needs money, he has to chase the pig to retrieve the coins. We don't see where the coins come from, but the pig lets out a big sigh when it's over.
Appearances
The Addams Family original series episodes:
The New Addams Family episode:
Ad blocker interference detected!
Wikia is a free-to-use site that makes money from advertising. We have a modified experience for viewers using ad blockers

Wikia is not accessible if you've made further modifications. Remove the custom ad blocker rule(s) and the page will load as expected.