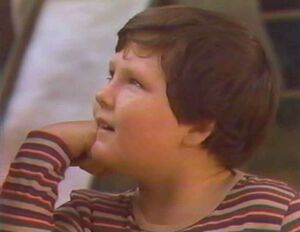 Pugsley Jr. Addams is a son of Morticia and Gomez Addams.
He is the younger brother of Wednesday Addams and Pugsley Addams, and older brother of Wednesday Jr. Addams. It is unclear whether he is younger or older than Pubert since they have not appeared together.
Personality and Looks
Pugsley Jr. Addams looks and acts just like his older brother Pugsley.
Appearances
His only appearance is in the 1977 Halloween special, Halloween with the New Addams Family.