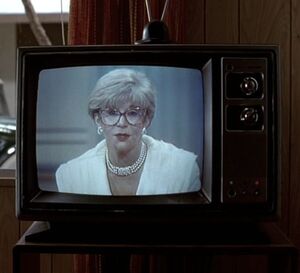 Sally Jessy Raphael was a television talk show host.
Gomez called in to her show when the topic was "Voodoo Witch Doctors in the United States." She asked him to please stop calling as she did not know where the witch doctors met.
Appearances
The feature film:
Background
Sally Jessy Raphael played herself.
Ad blocker interference detected!
Wikia is a free-to-use site that makes money from advertising. We have a modified experience for viewers using ad blockers

Wikia is not accessible if you've made further modifications. Remove the custom ad blocker rule(s) and the page will load as expected.