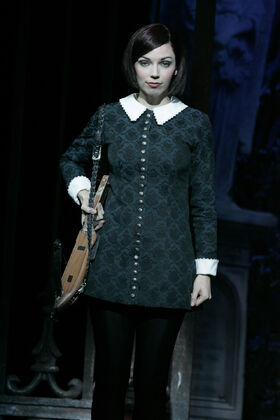 Teagan Wouters is an Australian actress. She graduated from the Victorian College of the Arts (Music Theatre) in 2006, and then went on to study full time dance under the guidance of Robert Sturrock.
Ookiness
She played Wednesday Addams in the Australian cast of The Addams Family: A New Musical.
Ad blocker interference detected!
Wikia is a free-to-use site that makes money from advertising. We have a modified experience for viewers using ad blockers

Wikia is not accessible if you've made further modifications. Remove the custom ad blocker rule(s) and the page will load as expected.