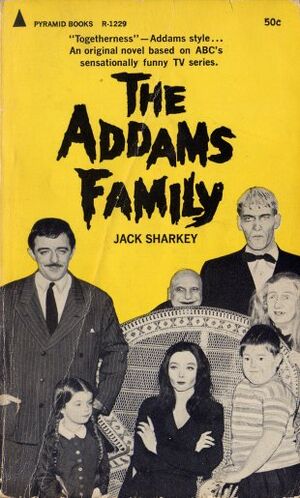 The Addams Family is a novel by Jack Sharkey.
First published by Pyramid Books in 1965, it is an original story about The Addams Family characters from the original television series.
There is a chapter titled "From Here to Perplexity," in which Uncle Fester is drafted. He turns the induction center upside down, when they discover that, among other things, he served in the American Civil War, has orange marmalade in his veins, electronic circuitry on his skin, no fingerprints on his fingers; and he is weightless.
Gallery
External Links
Review by Television Obscurities