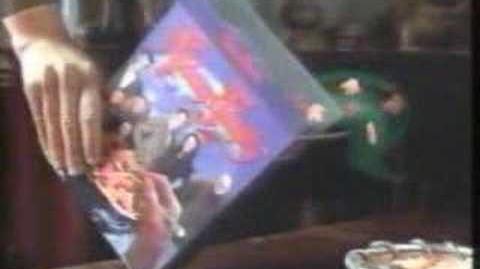 The Addams Family cereal is a breakfast cereal produced by Ralston. It features The Addams Family characters from the 1991 feature film.
Individual pieces of the cereal were shaped like Thing, Marie Antoinette, and skulls. Some boxes were packaged with a miniature flashlight shaped like Thing, Uncle Fester, Lurch, or Cousin Itt.
External Links
Ad blocker interference detected!
Wikia is a free-to-use site that makes money from advertising. We have a modified experience for viewers using ad blockers

Wikia is not accessible if you've made further modifications. Remove the custom ad blocker rule(s) and the page will load as expected.